Introduction
There will come times when you need to edit orders that are placed in your store. Some examples:
A customer may call you to adjust the quantity of items they want to purchase.
You may sell out of an item and need to remove it from an item altogether.
You may need to change the shipping being charged on an order.
The customer holds a store credit you need to manually apply to their order.
Editing an Order
First, go to your Admin Interface. Click the "Orders" tab, and locate the order you want to change.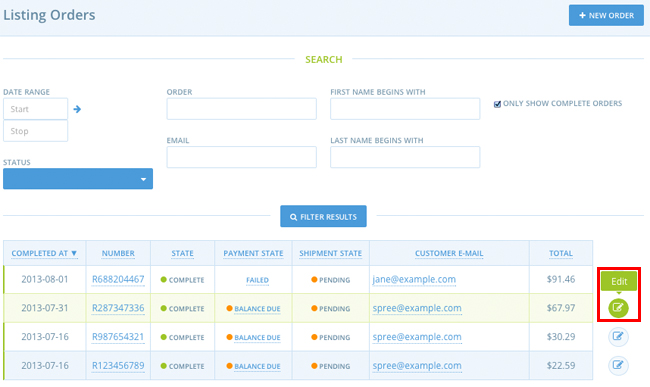 This will bring up the order edit page: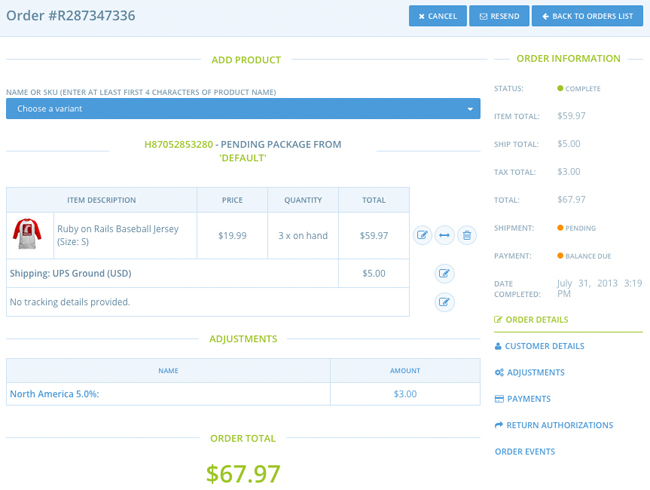 You can change any of the following components of an order from here:
Tracking details for shipments